Seibu trusts Sparkonix as a 'Sales and Service Agent' for India Market
The final word in CNC Wire Cut technology!
Seibu made the world's first CNC wire Electrical Discharge Machine (EDM) in 1972. With a fine and silky smooth motion, an electrode wire can cut metal as desired. Seibu's new, innovative technique for high-quality, high-precision cutting has already become the benchmark, globally. The quality of machines and the accuracy along with other features in Seibu's Machines are recognised to be the best in the world, and therefore considered as the last word when it comes to Wire Cut EDM technology.
Sparkonix will represent Seibu as a Sales and Service Agent in India for its range of ultra-precision CNC Wire Cut EDMs.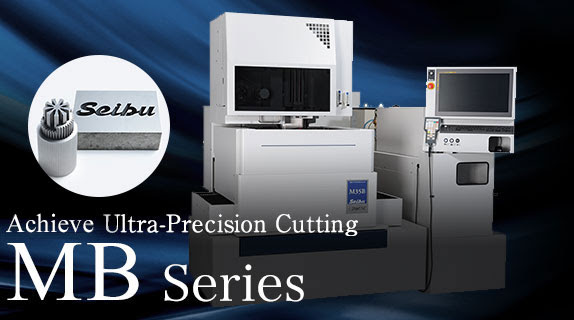 Achieve Pitch Accuracy of ±1 μm!
– Ideal for Non-Stop Operation
– Operability Improved from User Standpoint
– Simple Attachment for start-hole drilling
– EL Coating Corrosion Resistance of Tungsten Carbide (Patented)
– CORE STITCH to drastically reduce the time for the cutting-off process. (Up to 97% Reduction!) (Patented)
– Automatic E-Mail Function
Benefit from Sparkonix's 50 years of experience
Sparkonix has been a pioneer and market leader in the Indian market for Spark Erosion machines. With over 5000+ installations and 50 years of experience of serving Indian customers, Sparkonix has a deep understanding of the needs of Indian Customers.
With its strong nationwide Sales and Service network, Sparkonix is well equipped to offer all the support your needs in acquiring Seibu's high-precision CNC Wire Cut EDMs.