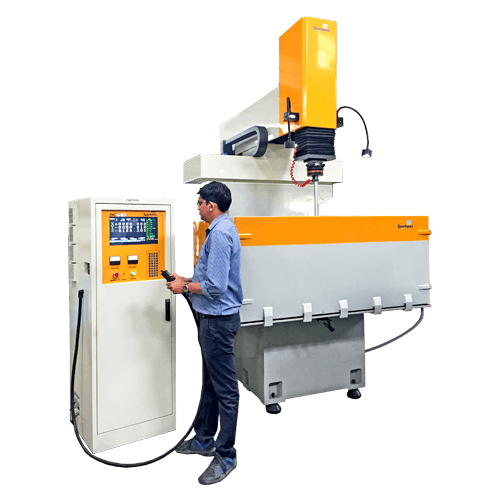 Precise solutions for specific needs
Sparkonix offers highly customised EDM Spark Erosion machines to suit the specific needs of your process or job. Leveraging on Sparkonix's proven EDM technology and four decades of application engineering expertise, the customised EDMs are designed to deliver a significant improvement in quality, finish and productivity.
Customised EDMs from Sparkonix offer several unique advantages
Lower cycle time
Custom EDMs come with specially designed fixtures/holding tables, dielectric tanks and sparking systems that significantly reduce the set-up time and cycle time as compared to the standard models.
Better finish and accuracy
Custom EDMs are specially designed to serve all the unique needs required for the process of Spark Erosion, thereby helping to achieve better finish and accuracy.
Higher productivity
EDMs with built-in integrated automation systems and customised programming to deliver greater productivity for your specialised processes or jobs, as compared to standard machines.